Whether you like it or not Ontario iGaming is here and set to stay.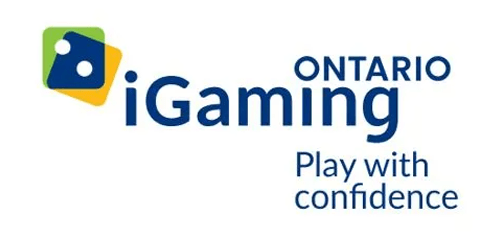 April has seen the start of a new iGaming era in Ontario. US residents are now allowed to gamble on online sites while they are physically located in the Canadian province.
Ontario has motioned for online casino sites to operate. The regulator intends to get the online players who gambled on offshore casino sites into a regulated environment and hence generate revenue for Ontario via Tax contributions.
As it usually happens, opposition to iGaming legalization and the introduction of foreign iGaming operators is strong. Before the launch, the AGCO, the Alcohol and Gaming Commission of Ontario stated that the plans were still on the track where 16 different iGaming Operators were approved.
These operators are: are WSOP, BetMGM, Annexio, Coolbet, Fitzdares, bet365, FanDuel, LeoVegas, PointsBet, Rivalry, Rush Street Interactive, Royal Panda, theScore, Unibet, Ontario Lottery and Gaming, and 888.
Players need to be at least 19 years of age to legally enter the casino sites (from April 4th, 2022) and must be located physically within Ontario's provincial borders. The iGaming Operators fork out a 20% tax on their Gaming Gross revenue.
Citizens from the United States are Welcome
AGCO also confirmed that whoever is aged 19 and over, independently from any residence, are allowed to play online once they are physically in Ontario province. Hence, US nationals are also allowed to cross to Ontario to gamble online and place their sportsbook bets.
Michigan, Pennsylvania, New York, Ohio and Minnesota share borders with Ontario. Pennsylvania and Michigan have a legal iGaming licence, however New York, Michigan and Pennsylvania have legal online sportsbooks. Although Ohio issued sportsbook licences last year, operators haven't yet gone Live.
Residents from the southern neighbour part are also cleared to get across the border and start spinning reels online or placing sportsbook bets via their mobile phone devices.
AGCO informed that the residency of a person was not being considered when playing on iGaming sites offered by operators who were authorised. The main requirements are the minimum age of 19 and the player must be located physically in Ontario.
Once players return to their origin province or country, they will still be able to access the account and deposit or withdraw funds, however, playing is only permitted once the players return physically back to Ontario
Land-Based Moguls cause delays – Ontario 
Although the 4th of April was set to be the original date for launching the online sports betting and iGaming in Ontario Province, the land-based giants of the gaming industry kept urging the responsible officials to reconsider the proposed 20% Gross Gaming Revenue tax on mobile devices operations.
This is because, land-based gaming entities such as Canadian Gaming Corp are taxed a hefty 55%, and thus the 20% tax imposed on mobile operations puts land-based casinos at a huge competitive disadvantage.
The idea behind the new licence is to provide players who are already playing on offshore iGaming sites with a better and safer alternative. Several advertising safeguards were issued by AGCO to limit how online iGaming operators advertise their iGaming services.
The iGaming operators are only allowed to promote credits, bonuses or free spins on their interactive iGaming site or via direct marketing. If the word "Free" is mentioned, then it must mean free, meaning that the player will not need to risk their own funds or sustain a loss to get the "free" bonus money.