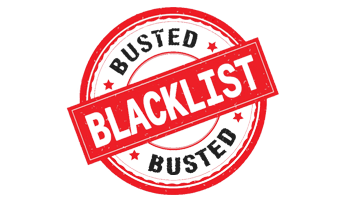 Blacklist of online casinos. Fraudulent structures under the guise of a casino, online scams and online gambling establishments with numerous facts of outright deception of players.
Cheating casinos online – Our Blacklist
There are thousands of online casinos. Many of them conduct their business ethically (as far as one can even talk about the casino business). Others blatantly deceive visitors in the hope of extracting as many deposits as possible, but without even thinking about making any payouts of winnings. That is why there was a need to create a black list of online casinos, which would reveal such dishonest attitude toward players and stop cheating on the part of the casino (by giving players an advance warning not to visit certain establishments).
Unfortunately, it has to be replenished quite often and a lot. If you trust the statistics, then it can be argued that 3 out of 10 establishments do not spare their customers and follow a crooked path. And no matter how much the players would like to change the situation, the facts remain the facts – there are no fewer scammers. That is why this Blacklist is very important to our players. Read the trustworthy information here and avoid these casinos.
Please, find the list of the TRUSTWORTHY Online Casinos here.