.As the name implies, BlueOcean Gaming is quite vast as the clear deep ocean.
How it all started.
The company behind this iGaming Service Provider was founded back in 2009, in Slovenia. Originally, this Tech company focused on developing solutions for brick-and-mortar casinos. As the online gaming world kept expanding, BlueOcean Gaming saw a huge opportunity and grasped it. Moreover, it changed its main business into developing software, catering for the online casino businesses instead.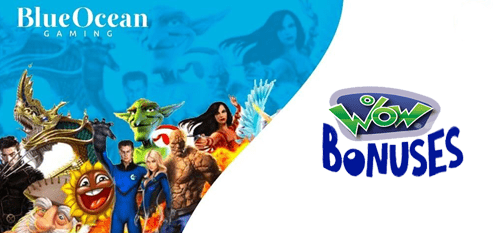 Point of Focus in BlueOcean Gaming
As its core mission, BlueOcean Gaming made it a point to offer good quality software solutions to online casino operators. It can be definitely said that the all-in-one casino platform is a great time-saver for new and established online operators. The team of technical support combined with the rest of the crew help their B2B clients throughout the Integration and afterward with 24/7 support across all products.
Currently, BlueOcean Gaming services more than 100 clients and this is undeniable proof of BlueOcean's standard and good quality technology. Nowadays, one important factor is that the company keeps adding key additional features. It keeps it on the vanguard and gives its clients more tools to operate more efficiently. Some of the features are:
– A single free round integration across most of the game providers
– Automation of the game catalog including all the needed details for easy update
– Jackpot data across all the game providers including the game history API.
Services offered
BlueOcean Gaming grew steadily and rapidly into what we know today as one of the leading providers in the online gaming industry. Also, the Game hub is the main product that provides an aggregation platform consisting of more than 100 casino game providers and over 7,000 games accessible via the integration of a single API and one contractual agreement only.

For the Operators who need the complete solution including the back office, BlueOcean offers both a White Label and Turnkey solution. This includes a complete suite of services to enable the client to launch the online casino in no time. BlueOcean Gaming operates under the Curacao Gaming Licence and therefore, online casinos who opt for the White label solution would be targeting the Markets according to where the Curacao license is accepted. All the GameHub features are also available for the White Label clients making it more convenient.

Competitors of BlueOcean
Some of the main competitors of BlueOcean Gaming can be said to be Everymatrix, Softswiss, Softgamings, and Slotegrator. However, since BlueOcean provides several services under one hub, it is not uncommon that collaboration is instated with other Providers of similar services making the 2 partners rather than competitors.