Jackpot slots or progressive slots fascinate the gaming world. A small percentage of your stake goes into a joint prize pool, which – hopefully, filled to the brim – is distributed to a lucky guy. The range of prizes ranges from a few hundred euros to distributions that even many lottery winners can only dream of.
And dreaming is a good keyword, because, with possible jackpots in the double-digit million range and exciting topics, progressive jackpots invite you to play. Even if you don't hit the jackpot, you will definitely have a good time with the following slots:
The Big One Colossal Cash
The two-party gaming slots Snow Business and Melon Madness both feed a huge jackpot, which, not without good reason, calls itself colossal. The numbers are not very clear, but who will complain about a few hundred thousand differences in the various sources. We take the number 7,525,831 USD, pause for a moment, take a deep breath and think about what we would do with this profit.
Hall of Gods – Famous Jackpot Slot
At Thor's Hammer, this slot comes as no surprise. We are huge fans of this slot, which is based in Nordic mythology. A player was able to find out in February 2012 that you can also win more. 7,673,975 € mean fatter booty than any Viking tribe might have made on their robbery and plundering trips.
Arabian Nights
Arabian Nights is also not bad. On November 23, the doorbell rang for one player. The € 8,635,872 trumps every fairy tale from One Thousand and One Nights!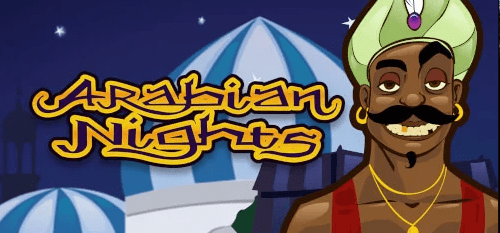 Mega Fortune – one of the most popular Jackpot Slots
And here comes our personal master of all classes: Mega Fortune even made it into the Guinness Book of Records in 2013 with a record jackpot of € 17,861,800. However, we do not know whether the winner, a Finnish student, still finished his studies.
It is generally known, however, that Mega Fortune also held a second place among the largest distributions of all time: € 11,736,370 was transferred to a lucky winner in 2011.
Mega Moolah jackpot slots
The absolute front runner is this jackpot slot from Microgaming. On August 28, 2016, Mega Moolah was cracked by a gamer who was playing mobile games on his phone. The € 7.9 million is the absolute record in terms of maximum profit with a mobile device. And that's not all. The slot, nicknamed Millionaire Makers, brought an Englishman a profit of 13,213,838.68 British pounds in August 2015, which at the time was equivalent to € 17,861,800.47. Hats off!
A large overview of many profitable jackpot slots and all information about Mega Moolah can be found here. But before you try your hand at your perfect spin, be sure to read the following information!
When is the jackpot slot paid out? When the supposed million profit turns into a farce!
Everyone likes to write a lot about progressive slots and the huge winnings. One important topic is increasingly out of focus. And all alarm bells should be ringing here. Imagine you win 2 million with a spin or at least a medium jackpot over € 50,000. And all that awaits you is frustration, running, hoping, fear, and then disappointment.
Game with bonus funds – Jackpot Slots
Many online casinos keep providing their customers with nice bonus money. But this is always tied to conditions. Check in advance whether, if you win, you will be credited with all of the winnings at all. Most casinos have certain clauses in their terms and conditions. They do not allow jackpot slots to be played with bonus funds. Others limit the maximum amount that can be withdrawn when you play with bonus funds.
Withdrawal limit in the casino – Jackpot slots Problem
Hard stuff. Again and again, cases are known in which players break the bank of the casino. But they are only allowed to pay out small sums per month. Many casinos only allow you to withdraw fixed amounts in the four or five-digit range. Unbelievable, is not it? Imagine you win 5 million euros but can only cash out € 5,000 each month.
Incorrect information – Jackpot Slots issue
A casino account can be opened quickly. A few clicks of the mouse and off you go. But you should always double and triple-check your information. If you move in between, it is best to change your home address in the casino account. Sound exaggerated? Not really, we speak – even if we only want to introduce the most reputable casinos here – unfortunately from experience.
You already have an account with the provider (multi-accounting)
Many casinos accept your deposits with a kiss and only really check your account when you want to withdraw. Please note that you can usually only have one customer account at each casino. Often it has already happened that players have locked themselves in a casino or closed their accounts and later simply opened a new one. Another reason could also be that you simply forgot your login information or changed your email address.
Regardless of the reasons, most casinos do not pay out to so-called multi-accounts but keep the winnings. On the other hand, we don't want to accuse the casinos of any harm for the time being. Many particularly intelligent contemporaries (irony out) think that they can, for example, abuse welcome bonuses with many accounts indefinitely. It goes without saying that such customers will eventually fall on their faces.
You made the profit online in a country where you are actually not allowed to play
If you are on vacation in Turkey, Israel, France, the USA, Spain, or other countries where most online casinos are not allowed, then do not gamble. Your winnings could be withheld!
You deposited with a payment method that is not on your behalf
Ever since the terrorist attacks in New York, online casinos and gaming providers have had to guarantee that payments to and from customers are clean. The whole thing is called KYC, which means something like "Know your customer". So always pay in and out with your own PayPal account, bank account / Neteller or Skrill account, or your own credit card – otherwise, you can expect nasty problems.
You have been blocked by the provider due to a gaming problem
Long story short, if you have a gambling problem then you shouldn't gamble. If you think that you can handle gambling again after being banned, write to the casino before you open an account and get assured that you can play there.
You are not yet of legal age – You can't play Jackpot slots
If you have not yet reached the age of 18, then you have no business in the online casino. Most casinos use providers like Schufa for age verification when paying out – your cheating will come out anyway. Save your money, go to school, play video games or go out into the fresh air.
And now let's run the rollers, we'll keep our fingers crossed for you. By the way, if you have problems with the payout at a casino and have not violated the points above, we may be able to help you. Just send us a detailed email (and by that we really mean detailed, we need to know the whole case) with the matter and we will act for you. As long as you stick to our advice and pursue your hobby with the providers we recommend, you should be on the safe side.