The European sports broadcasting and entertainment company, DAZN Group, is cooperating with iGaming games provider Pragmatic play to work on a sportsbook that could go Internationally global.
Sports broadcaster DAZN has found a target to achieve its sports betting ambitions and wants to be a media company reporting on sports.
Recently DAZN Group missed a great chance to acquire BT Sport, which would have launched it as a sports broadcasting entity across Europe. Now, the company has made it its prime mission to put the sports betting dominion as its focal point.
DAZN Group has finalized a brand license agreement with Pragmatic Play, an igaming tech company based in Gibraltar. From this partnership, DAZN Bet is being created. DAZN Bet sportsbook operation endeavor will be to have a global presence.
This strategic move happens just a few weeks after Pragmatic introduced its new sportsbook product.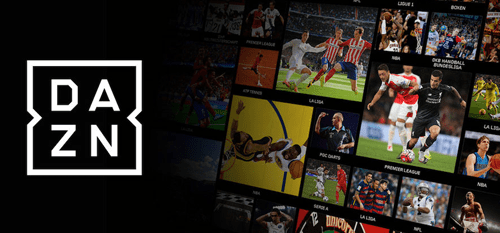 DAZN Increases Its Sports Betting Offering
The new service will not be integrated into DAZN broadcasts at first. DAZN Bet will be situated in Gibraltar and run independently from the sports broadcasting network. The platform will take things slowly at first, examining the sports betting environment through the brand license agreement to better understand what its subscribers expect. The new service will not be integrated into DAZN broadcasts for the time being.
DAZN Bet will handle its client base, while Pragmatic Group will provide the underlying infrastructure and content, according to a press statement. The latter will be in charge of the product's future development. In other words, Pragmatic will be responsible for obtaining a gaming license in each nation where the OTT currently operates.
According to the press release, if these initial tests are successful, DAZN Bet would become "the first service in the world that combines the visualization of live sports through OTT and betting, offering an interactive and more attractive experience for the players."
DAZN Group CEO explains that "The convergence of sports media and betting is the future.
The agreement underscores DAZN's commitment to revitalizing the sports viewing experience, offering a broader spectrum of digital entertainment to the players,"Summer will see the global rollout, coinciding with the commencement of football events. However, the time it takes Pragmatic to secure the relevant authorizations in each country will be a huge factor. The arrangement also includes the opportunity to provide branded play for free and other real-money sportsbook options.
B

ooming following a tough period.
Access Industries acquired DAZN back in 2016. The company had revenue of €769.7 million (US$871.8 million) in 2020. According to the most recent public accounts, this was 6.4 percent higher than a year ago. However, the company reported a loss of €1.151 billion (US$1.30 billion), down 9% from the previous year.
The reduction in the red figures was mostly due to €450 million (US$509 million) in savings that DAZN realized through broadcast agreements. It also negotiated cost-cutting agreements with sporting organizations. The new agreements allowed it to halt paying when a game was suspended due to COVID-19. DAZN's finances also shot up with the sale of some of its assets for €107.5 million (US$117.5 million).
According to Bloomberg, Access put €4 billion (US$4.55 billion) into the OTT through a capital increase to finance all this new development while continuing to incur losses.
Where to play Pragmatic Slots and Live Casino